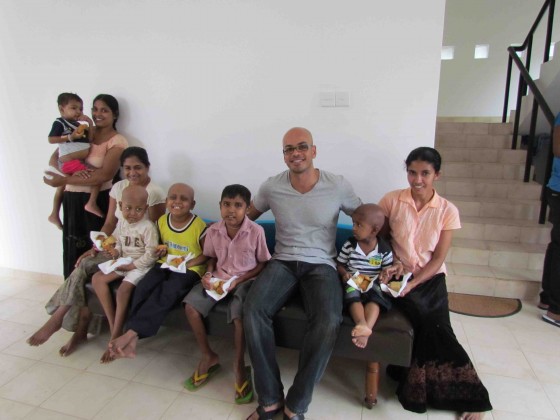 The Courage Compassion Commitment (CCC) Foundation is a not for profit organisation based in Sri Lanka and Australia to provide services in the areas of cancer and mental wellbeing. CCC Foundation was founded in 2003 to assist the National Cancer Institute in Maharagama, Sri Lanka (NCI) to provide support for children fighting cancer.
The CCC Foundation partners with the Royal Children's Hospital and the Peter MacCallum Cancer Institute in Melbourne Australia to provide best practice in cancer treatment and care for children and adults at the NCI. The CCC Foundation has also provided part funds towards infrastructure improvements at the NCI such as a Paediatric Intensive Care Unit and a Children's Ward (CCC Ward).
CCChouse is completed and is fully operational with 188 beds available for cancer outpatients and carers from all across the country. The CCC  House is a fully operational  cancer transit home for outpatients situated within the NCI premises. It is the largest facility of its kind for Children and their Caregivers , as well as adult Outpatients with Cancer, in Sri Lanka. CCC Foundation was responsible for the entire construction.
In December 2009, CCC Foundation embarked on CCCline, a free Telephone Counselling service that provides emotional support and guidance for people facing difficulties or simply wants to talk to someone about their problems. By dialing CCCline's 1333 number, callers will speak to trained telephone counsellors who are willing to listen and assist.